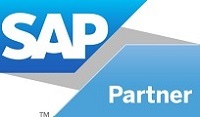 Giving you CRM without the headaches
Our solutions provide the functionality of CRM for service and much more without the headaches of implementing, maintaining and learning another system.
Designed in SAP, For SAP
Our solutions allow you to stabilize and maximize your ECC investment. Our solutions are entirely built on standard SAP functionality. Our applications exclusively use ABAP, Web Dynpro and Netweaver Gateway. This means * NO Additional Hardware * NO Additional Skills * NO Additional Staff
Real Business Experience
All of our Architects have 17 years or more of SAP experience. We have all spent time in many different industries and businesses, giving us unique insight into the needs of our clients.
Solutions Designed with the End User in Mind
Our solutions are designed to help your shop floor employees spend more time "wrenching", instead of "keying" info into SAP. We focus on simplifying the interface and the process, making life easier for your technicians.
Fully Configurable
All JaveLLin Solutions applications give you complete freedom to configure our applications to fit your business needs. You decide what fields, what sections, what sequence and even change descriptions to fit your terminology.
Simple Installation
Installation is simple because our products are designed completely in SAP. You can be using our solutions in under 30 minutes.
30 Day Free Trial
Run our software in your SAP environment, using your data to see how much easier it can make your processes.